August? What about May, June, and July? Screw it. It's summer, and the last thing we want to be doing is writing a newsletter when we could be riding. Hopefully you've been doing the same. Not a whole lot happens around here during these months other than building bikes. The weather is nice, and we try our best to get you on your new ride as soon as possible so you can enjoy it before the winter. In fact, our lead time is down to a near record low of two (2) months thanks to our "clear the decks" program which was implemented to give us a little time to work on new projects which you will see coming full circle in the months to come. That's the long way of saying, "We need to get this shit done so we can work on that other shit."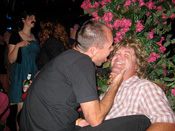 On the "I don't make much money so I deserve to party" front, Soulcraft, All Hail the Black Market, and Ritte Racing will be taking over the Peppermill Fireside Lounge in Las Vegas on Thursday, September 23rd, and the adjoining restaurant on Friday morning the 24th, as part of the annual time and money wasting ritual known as Interbike. And remember, no wigs in the restaurant, no hats in the bar, and wrestling in the fire pit fully encouraged.

Then in October we are co-hosting, along with Jeremy Sycip, Curtis Inglis, and Mo Rebolledo, the 1st Annual "Gran La Fonda" hand made bike show as part of Levi Leipheimer's Gran Fondo. It takes place Friday October 8th in Railroad Square in Santa Rosa. We will have more details soon, and donít look for any information on the official Fondo site because this is a "non-sanctioned" kinda deal. The weekend after that we will be down in Fairfax for Biketoberfest on the 16th. Beers and bikes if that weren't obvious. This event has grown into a nice little Nor-Cal hand made bike show with the bonus of some sweet riding out the front door. The smart thing is to bring your bike and do a ride beforehand; Mt Tam or Boy Scout Camp on the dirt, or the BoFax loop and west Marin on the road.


---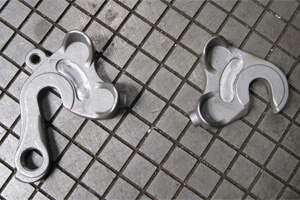 This month we present to you our geared dropouts. Cast in 17/4 stainless, these bad boys are compact, super tough, sexy, and will never rust. No need for a replaceable hanger because they donít bend. A little background on these makes them even cooler; they were designed by our current landlord, Ross Shafer, when we were back at Salsa Cycles. The new owners used them only sparingly on their bikes and they offered them for sale to other builders. Most builders used the cro-moly version because they were cheaper, but we liked the benefits of the stainless versions. A year or so ago they were no longer offered unless we ordered a ton of them, which we happily did. The semi-circle relief is actually where we machine away the logo that is cast into them and they also come with cast-in eyelets if you so desire, and we tape off the faces before paint so your hub and QR doesn't mangle the paint.


---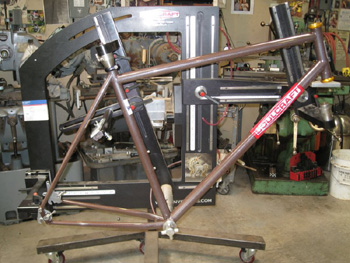 This month we built a Holy Roller singlespeed. Nothing new there. But this one had a slightly longer top tube than normal. And by "slightly longer" we mean 28.13" to be exact. That's 71.45cm for you communists. Sweet Jesus thatís a long one. The difference between "oooohh" and "aahhhh". I'll be here all week folks. Seriously though, when fit is the ultimate goal, some numbers, no matter how odd, really don't matter. Fit is king, and it's often hard for customers (and us too sometimes) to get our heads around a number long held as "sacred" like top tube length which doesn't account for a lot of variables. We can't get into it all here, but we will say we have years of experience navigating our way through the numbers, your needs, riding style, etc, to turn all that info into something you can ride. Some of you get a long one, and some of you get a short one, but you'll all love it just the same.


---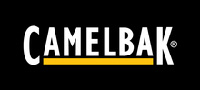 We have a couple newcomers to the roster of Team Soulcraft sponsors this year. Fist up is CamelBak. These guys revolutionized the way water gets to your mouth hole. Remember trying to ride all day with just 2 bottles, hoping to run into some random water source? And remember trying to stuff a day's worth of food and clothing into your jersey? Now when I ride without one, I feel naked. And thirsty. For you Luddites out there who don't like packs, check out the new Podium bottles.



Next up we have Connex chains by Wipperman. They're made in Germany, so you know they're good. Actually, they have tests to prove they last longer than the "S" chains. It's on their website somewhere, but it's in German, so damned if I can figure it out. Bottom line is that chains get no love; when they work, you don't really notice, but when they fail, all the sudden you pay attention to what you're using. Whatever bike you have, they have a chain. Check 'em out.


---

As always, Team Soulcraft has been busy racing, riding, and generally enjoying the summer weather. Way back in April Michael Hosey bagged 4th spot in the pro men's singlespeed at the Sea Otter Classic. After we failed to pay him our promised contingency of a box of Butterfingers and a gift certificate to the Olive Pit in Corning Ca, he promptly left the team. We wish Michael all the best at his new gig.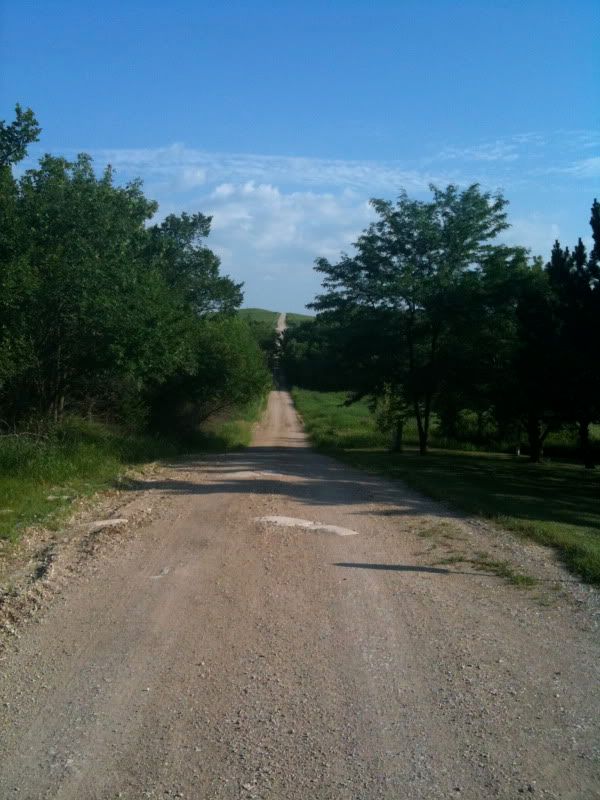 Linden Lane has been atop podiums all over the Southwest. 1st solo woman at Dawn 'til Dusk in NM, 1st pro women Flagstaff Finale, 1st woman/3rd hardtail Super D Flagstaff Finale, 1st Super D pro women Angel Fire Mountain States Cup. If it were 12 years ago she would definitely get snatched up by a big company.

Local Keith Marchando took enough time from re-tiling his kitchen to hit a few races. 6th place team (on a singlespeed) at 24hrs of Old Pueblo, 3rd singlespeed at Boggs 8hr, second singlespeed at the fabled Downieville Classic, and 1st overall singlespeed at the Lake Sonoma series, and 6th at the Spring Thaw in Ashland Oregon. All aboard his Option B 650B single built with our new Rocker dropouts.

Out on the plains of the Midwest, Matt Wills and Ben Thornton tackled the Dirty Kanza 200. Take a look at Ben's blog post for the full effect. Out of 150 starters, half of which DNF'd, Matt took 60th and Ben 19th. Congratulations to both of you for an amazing accomplishment!

And last but not least, George Hope participated in the Marin County Bicycle Coalition's "Fun Ride" (like a race, except it's called a "fun ride") across various parts of Marin, including State Park land. That's a huge deal, because it hasn't happened in over 20 years! Everyone was a winner that day. We're looking forward to the next one!

Team Member of the Month - Hurl Everstone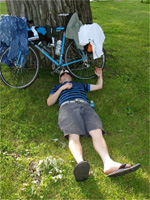 This month we salute icon of the Midwest, Hurl Everstone. "Wait a minute, I don't remember seeing his name in the Team Update I just read like, 5 seconds ago, so why is he being honored in such a big way?" We're not sure why either. He's a guy who thinks commenting on other people's blog posts qualifies as blogging, seems to call only when he wants something, and probably thinks we like to send him free stuff for the fun of it. But we love him anyway. Not many people have made bicycles their life like he has, and we're happy he's part of La Famiglia.


---